The Mobility Bill (Loi LOM), led by French Transport Minister Elisabeth Borne, is presented in November 2018 to the National Assembly. It planned to leave local authorities larger than 100,000 inhabitants the choice, if they opt for it, to implement an urban toll for car drivers. Some conditions would have framed this implementation: the daily toll would not be able to exceed 2.5€ in agglomeration of 100,000 or more, 5€ in agglomerations of more than 500,000 inhabitants. For trucks, this daily toll would not have exceeded 10€. These figures were the maximum amounts proposed in the bill. Each local authority willing to set this up would have had to define in detail the exact amount of the toll. But the social contestations around taxes for road users made the government renounce to this measure.
The urban toll : a come back more than a brand-new tool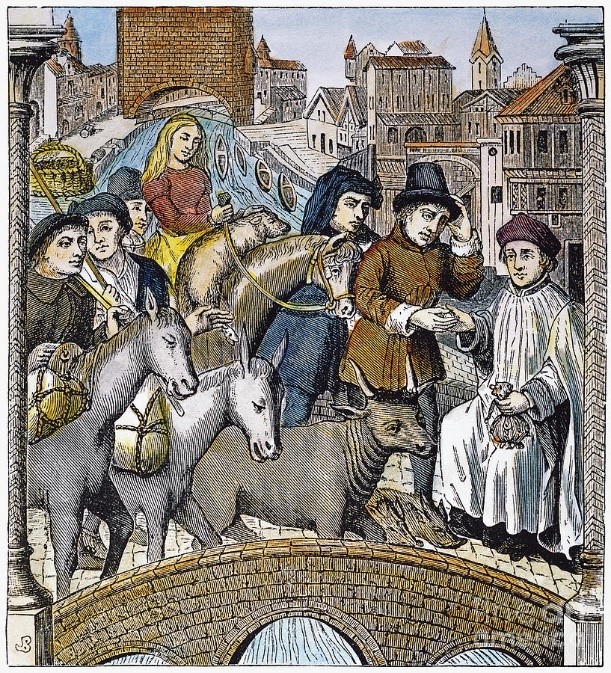 The urban toll designates the fact that an urban transport infrastructure user must pay for its usage. It has been applied in a distant past as a way for lords to impose their power upon their territory by controlling goods and persons circulating.
Since the Ancien Regime in France, the urban toll is no longer a privilege of the State but has become frequent on private lands. The reason is simple: on public land, taxes paid by citizens to the state are meant to finance road infrastructure used by these very citizens. During the twentieth century, the expansion of private car use has led to heavy public spending in infrastructures that local authorities then began to delegate to the public sector. Following the privatization of French highways, huge toll barriers flourished across the country.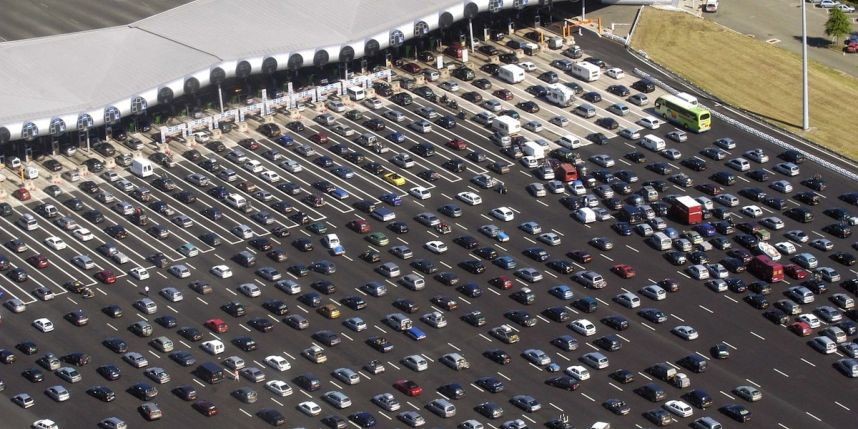 We have been used for many years to pay at the same time taxes financing our roads and tolls for the private roads we are using. However, since the Ancien Regime, a situation where users had to pay a toll for using a public infrastructure in city centers never reappeared.
The urban toll only reappeared in some European cities (London, Stockholm) at the edge of the second millennium and revolutionized the very goal of tolls. Indeed, it then didn't aim at getting back the money spent on building the infrastructure and financing its maintenance, but to compensate a negative externality caused by the usage of the infrastructure (air pollution) or to discourage its usage (congestion).
The need to define the main target: congestion or pollution?
The bill precisely aimed at creating a "congestion charge" handled by the "authority responsible for transport". The main target here was then to reduce congestion in centres and not to improve the air quality. This objective needs to be shared in order to decide, for example, how the "green" vehicules will be treated. Indeed, electrical vehicules and hydrogene vehicules would need to be taxed if the toll's objective is to reduce congestion (they use as much public space as others), but they would need to be exempted if the toll's objective is to reduce air pollution. This question will become crucial in the next years with the increasing number of non-polluting vehicules. Defining the urban toll's main target is thus unavoidable.
Moreover, these two objectives can be antagonistic if short term effects of traffic decongestion imply long term air quality deterioration. A study by Duranton & Turner published in 2011 showed for instance that improving traffic fluentness in the short term will encourage persons previously discouraged by traffic congestion to take back their cars. This will result in a new equilibrium in which traffic becomes as dense as before as well as air pollution. In that sense, if the main target of an urban toll is to reduce air pollution, maybe other more specific measures such as ultra-low emission zones might be more efficient?
Either used to control, reduce air pollution or reduce congestion, defining detailed objectives is essential to know if urban toll is the appropriate tool and in order to define its detailed specifications.
Social and administrative constraints
Limits to urban toll, that its defenders prefer to call "anti-congestion contribution" or "anti-pollution contribution", are known?
Introducing a pricing implied a social bias: it is obvious that the measure discourages more price-sensitive persons. Like a highway for which a car driver pays as a service to guarantee he travels quicker than on another route, the urban toll can be considered as a service he/she will be paying for in order not to use public transport. Consequent inequalities for price-sensitive people can be compensated at the local level by allocating the toll's revenue to public transport improvements targeting these same persons.
This measure can also increase the price of services in the city center, these new costs having a knock-on effect on local businesses.
Another frequent issue: the administrative management of exceptions. The measure requires the set-up of exceptions (for health and safety vehicules, police, public transport, taxis and "green" vehicules, sometimes maintenance vehicules, delivery, etc). It is thus necessary to make sure that the addition of these exceptions does not jeopardize the very objective of this measure.
The urban toll being a geographical rule (applied to a particular area), border effects can also emerge, such as traffic report (and potentially pollution as well) on boulevards at the edges of the targeted area.
Is it useful and efficient?
Singapore was the first city to implement an urban toll in its modern form in 1975. A few years later, Oslo and Stockholm adopted the same regulation after an experimentation period. In 2003, London decided to follow the trend and to launch its "congestion charge". For the latter, from 7am to 6pm, Monday to Friday, the tax is now £12 a day, after several increases and successive expansions of the targeted area.
In London, one can notice a decrease in traffic congestion within the area and an increase in public transport use quicker than the growth of the city's population. The congestion charge can therefore be considered as a success, given that it directly targeted congestion and that its revenue was allocated to public transport -bus especially- improvement.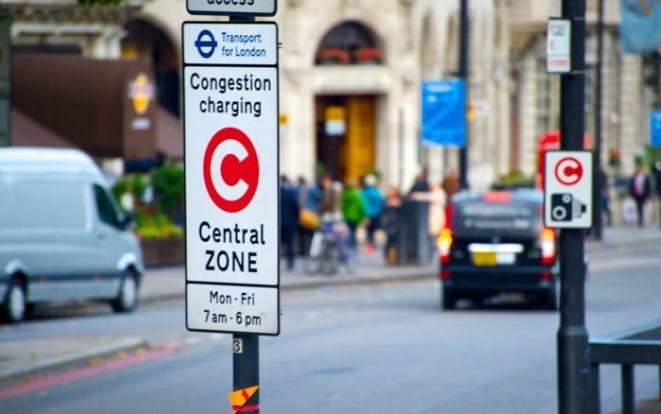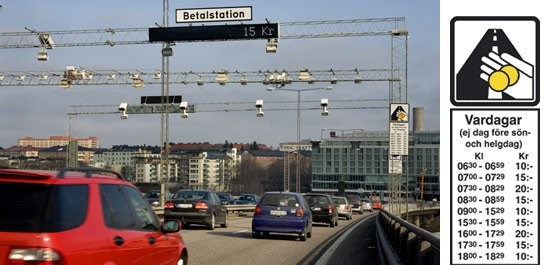 Before the government's renouncement, Paris and Ile-de-France region on one side, Marseille and its Metropole on the other side were already aligned in refusing to implement an urban toll as long as this measure was not established along a compensation for the inhabitants, be it as a financial compensation (massive reduction in public transport fares, or even gratuity?), or as massive investments in public transport infrastructure.
In a nutshell, what would have contained this bill would just have been another tool for local authorities to lead effectively their mobility policies. They won't be able to experiment this measure right now but it highlights the crucial need to define the objectives of the local mobility regulations : are we targeting mainly pollution or congestion? Which exceptions are going to be granted? Which compensations are going to be launched? Local authorities, the ball is in your court now to define your objectives.